Reserve your Candle Making Soiree' with Bliss Make Scents Candle Co. We will come to your desired location and set up for your event. During the process you and your guests will pour your own custom candle with us by simply selecting your favorite vessel and a fragrance that speaks to you. We are currently scheduling events and we'd be honored to be apart of your special occasion.
To secure your date, complete the contact form below and secure your space by remitting your $50 deposit by clicking here. But hurry, spots are limited and filling up fast!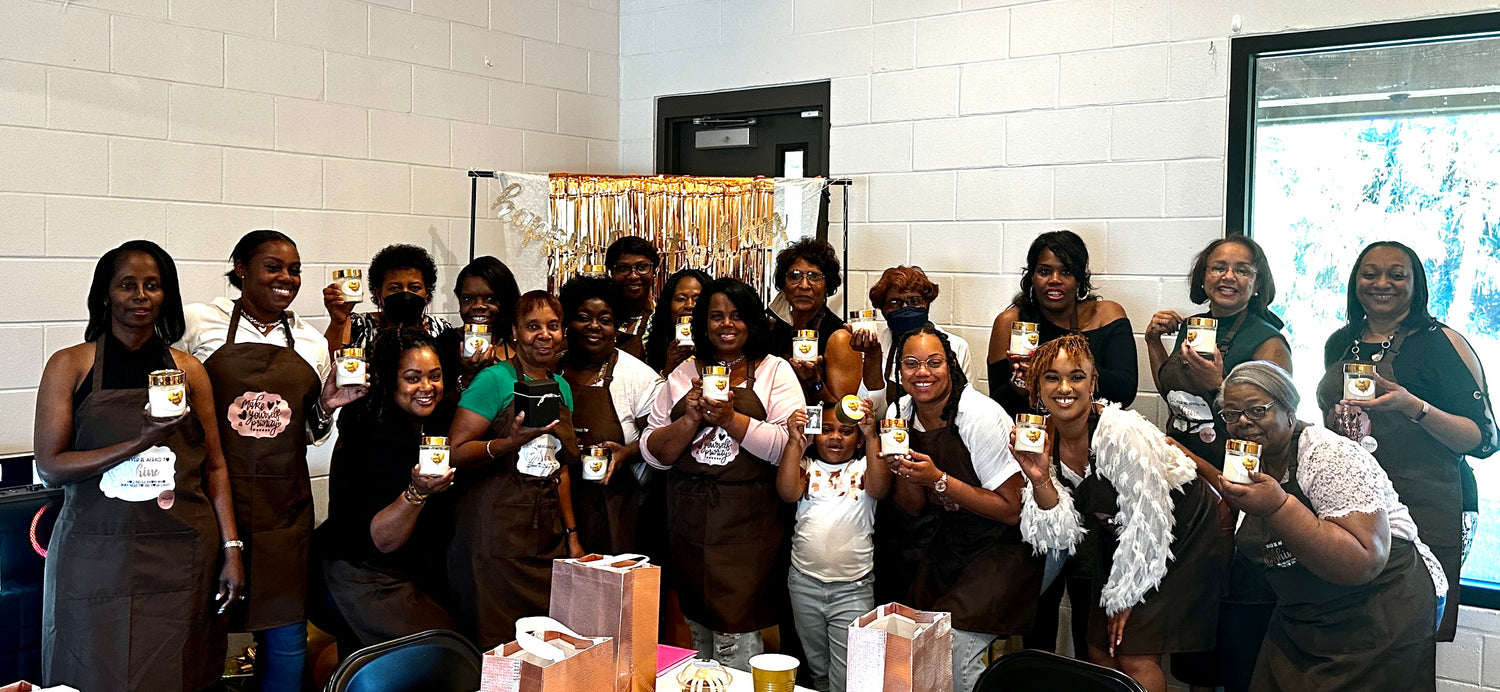 Take part in a "scentsory" journey with Bliss Make Scents Candle Co., where candle making becomes a truly unique experience. Whether you're planning a girls' night out, a memorable bridal or baby shower, a romantic date night, or team building event, our DIY candle making soirees are the perfect choice. Engage your senses as you craft your own personalized candles, choosing from an array of scents and unique vessels, and immerse yourself in the art of fragrance.
At our DIY candle making soirees, you have the freedom to choose your perfect experience. You can opt for an exclusive candle making session where creativity knows no bounds, or you can elevate your event with a catered affair that complements the craft. Our goal is to offer a unique and versatile experience that allows you to create both beautiful candles and cherished memories, all tailored to your preferences.
Our Candle Bar Soiree Experience is for parties of 12 or more. Your quote will be based on travel time and number of participants starting at $50 per person. Each participant will receive an empowering and unforgettable experience and will take home a custom made candle.
Unveil the creative luminary within and ignite your ambiance with candles that carry your essence, making every moment truly special. Join us for an unforgettable, scentsory adventure that lingers long after the candles are lit.